Proven Conservative Bryan Hughes
MEET BRYAN
Representative Bryan Hughes
Bryan Hughes represents District Five in the Texas House of Representatives, where he works for the folks of Camp, Morris, Rains, Smith, Titus, and Wood Counties. Rep. Hughes sits on the House Committee on Appropriations, as well as the House Committee on Juvenile Justice and Family Issues. He is currently running to represent District 1 in the Texas Senate.
Born and raised in East Texas, he attended Tyler Junior College and the University of Texas at Tyler, receiving his BBA in Economics, cum laude, in 1992. From there he went on to Baylor University School of Law, where he received his law degree in 1995.
He was honored to be chosen by US District Judge William Steger of Tyler to serve as his Law Clerk, a position he held from 1995-1997.
In his first run for office in 2002, Bryan was elected with 52% of the vote against a long-time incumbent. In 2004, he was reelected by a 62% margin and in 2006 with 82% of the vote. He was unopposed for reelection in 2008 and 2010. Facing his first ever opposition in the Republican Primary in 2012, Bryan was honored to be elected by a 77% margin. In 2014, Bryan won with his highest margin ever - 92%.
In 2007, Tyler Junior College honored Bryan with its Valuable Young Alumnus award. Additionally, in 2008 he was chosen by his law school as the Baylor Young Lawyer of the Year. The University of Texas at Tyler in 2013 named him a Distinguished Alumni.
He has received numerous awards for his work in the Legislature, including the Taxpayer Champion Award from Texans for Fiscal Responsibility, the Horizon Award from Texas Right to Life, and "Defender of the American Dream" from Americans for Prosperity. In 2011, Texas Right to Life named Bryan Hughes the Pro-Life Whip of the Texas House.
Bryan was the first member of his family to receive a Bachelor's degree. As a small businessman, he knows about hard work and the value of a dollar. Bryan is a leader in his church, a Red Cross disaster relief volunteer, and active in civic and community organizations.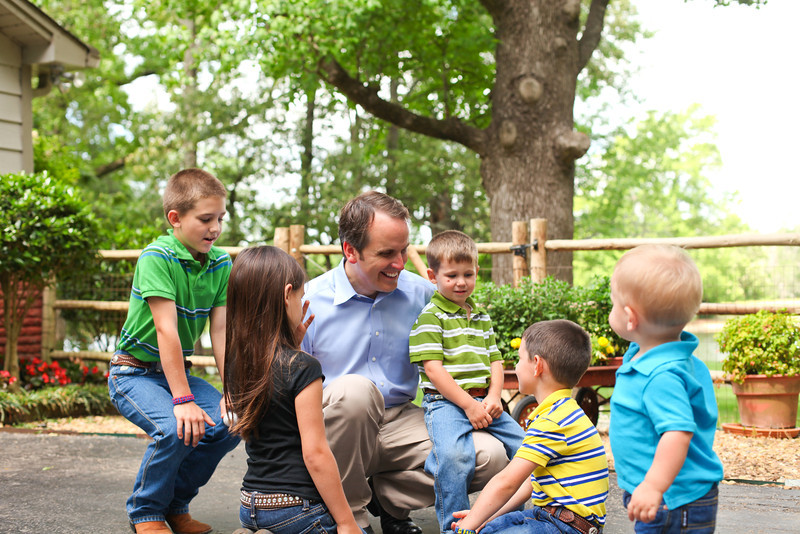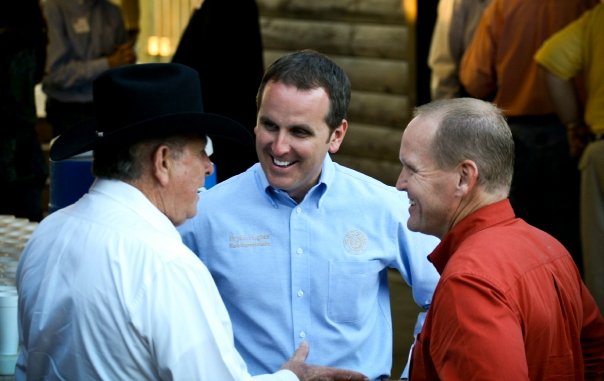 Donate by Mail:
If you would like to make a contribution by mail, you can send a check to:
Bryan Hughes for Texas Senate
PO Box 450
Mineola, TX 75773
DONATE ONLINE BELOW: